If you are having Galaxy device with you and using Secure Folder then you might be curious to know How secure is Samsung Knox Security in Galaxy devices. So here we have tried to provide all the information related to Samsung KNOX security.
Samsung Knox is an advanced security feature in Galaxy devices that ensures the security and privacy of the Data stored in your smartphone. It is a secure and powerful mobile solution developed by Samsung for Galaxy devices.
Samsung Knox comes pre-installed in Samsung's all premium smartphones, it is a combination of hardware and software base security. Samsung Knox security is deeply integrated with the operating system and the hardware of smartphones.
It becomes very hard to bypass the Knox security in Samsung phone for any hacker or agency which want to steal your important data.
What is Samsung Knox
Samsung Knox is an incredibly safe mobile security feature for companies and people looking for the best data protection. It is a multilayered technology produced by Samsung that offers users greater phone security by providing both hardware and software authentication to safeguard their data from harmful attackers.
Smartphones have become a very important part of our lives and they also have evolved into very sophisticated devices. Smartphones are also storage devices too so we used them to store important data related to our personal and professional life. Most of us have so many photos, videos, documents and apps installed on our smartphones.
So we need dot secure all these things from hackers, theft and attackers, while keeping all these things in mind Samsung has developed its defence-grade security for its Galaxy devices known as Samsung Knox.
Samsung Knox was first introduced in 2013 by Samsung for Galaxy S3 smartphones. And in 2023 Samsung all Galaxy phones, and tablets are supported by Samsung Knox.
You need not install the Samsung Knox separately and you are also not required for any monthly subscription as it comes pre-installed in all Samsung devices. To use the Samsung Knox you just need to enable it.
For more details, you can read our dedicated article on What is Samsung Knox security.
How secure is Samsung Knox?
Samsung Knox is highly secure and it is also classified as a defense-grade security. Many government agencies including defence establishments use the Samsung Knox across the world.
The Knox platform has acquired numerous implementation guides for classified use in numerous governmental agencies in the world and has passed a variety of security certification standards.
Knox is the best choice for people who wish to protect their data because of challenges. Samsung Knox can protect our smartphone from the following situations:
Theft
Hacking
Cyberattacks and viruses
Loss of smartphones
Data leaks
Samsung Knox offers mainly three types of protections in Knox Security-enabled Galaxy devices:
Hardware-based security
Real-time protection
Collective protection
Knox Security in Samsung phones can isolate confidential and sensitive data all the time in your smartphone and it can protect it from all unusual happenings.
Knox meets certain management & data security requirements while also hardwiring security measures to protect Samsung Galaxy Devices.
Samsung KNOX security is a complicated system, as it is a combination of hardware, firmware & Samsung's extensions to Android Enterprise. All these things in combined form ensure device integrity, security & flexibility.
Protections against Viruses
Samsung Knox is a hardware build into Galaxy devices at the time of manufacturing and it is not a software or antivirus but it can still protect your devices against Viruses.
The security mechanisms and overlapping layers that makeup Samsung Knox provide the extra advantage of shielding your device from viruses and malware.
Samsung Knox also protects your password, four-digit pin, and biometric data like fingerprint and iris and face details too.
Knox Security working
As we have already informed you that Knox security is not an application or program it begins at the chip level and it is capable of isolating the highly sensitive data from the rest of the operations in your Galaxy device. The working of Samsung Knox is as follows:
Samsung Knox real-time protection keeps your data and the Operating System safe and private even when your Galaxy device is running without a reboot for many days.
It also provides additional security layers to the Android operating system.
It can also control the process of what they can do and can't do to protect your data and apps while ensuring the privacy of apps and personal data stored in your phone.
How to enable Knox Security
If you have come to know the advantages and type of protection provided by the Samsung Knox security then you might want to enable the Knox Security.
Samsung Knox comes pre-installed on every Galaxy device and its basic services are already enabled when you first start your new phone.
But you need to enable the Secure Folder in your smartphone for effective use and to take the most advantages of the Samsung Knox.
Secure Folder in Samsung phones is an encrypted space that can be used to keep private photos, videos, apps and other data. And It also enables Samsung Knox to protect important information from malicious attacks & unauthorised access.
By default, Secure Folder is disabled in Samsung phones so you need to enable it to take the main advantages of the Samsung Knox Security.
You can now follow the simple steps to enable the Secure folder to enable Samsung Knox in your Galaxy device:
Go to System Settings on your Galaxy device.
Tap on the Biometrics & Security option.
Now tap on Secure folder.
Tap on Agree.
Provide your Samsung Account details or create a new Samsung account if you don't have one.
Tap Sign in and tap on Continue.
Also, enable Reset with the Samsung Account option. *
Choose the lock method among Pattern, PIN & Password and Tap Next.
Set the lock details and tap on Continue.
* We recommend you enable the Reset with the Samsung Account as it may help you to reset your Samsung phone in case of theft, loss and device lock by logging your Samsung account in any other device.
Doing the above settings will create a shortcut for the Secure Folder on your device's home screen and app drawer.
If you have disabled Knox security in your Samsung phone then you can follow the simple steps to enable it on your device:
Go to Device & Users >> Devices & select the devices on which the container has been disabled.
Tap on Actions >> Android Only >> Enable Samsung Knox Container.
Choose the container you want to enable from the Container list.
Click Enable Samsung Knox Container.
For more details on how to use Samsung KNOX in Galaxy phones you can read our dedicated article.
Is Samsung Knox available on all devices?
Samsung Knox is available on all newly released Samsung devices. All premium series Samsung devices come with Samsung KNOX security pre-installed for many years.
But Samsung's few mid-range and low-budget series Galaxy devices don't support Samsung Knox. Many previously launched M series Galaxy devices doesn't have Samsung KNOX and Secure Folder option.
And many newly launched M series Samsung smartphones have only software-based Samsung Knox security. And it doesn't provide full security as real KNOX security provides.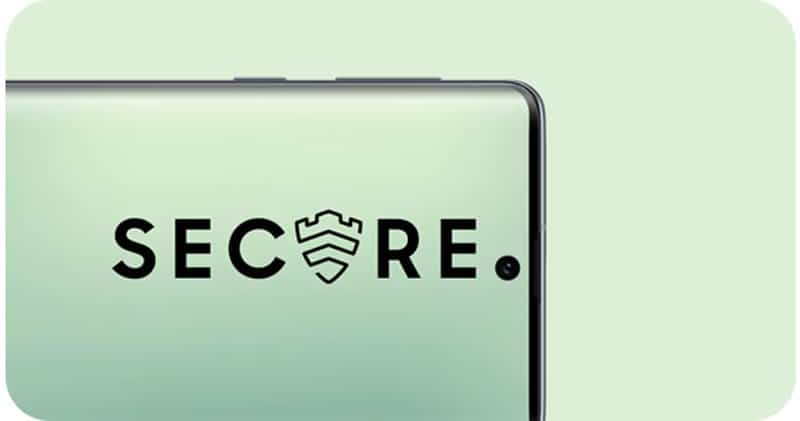 How to check the Knox Security feature in Samsung
If you are unable to find the KNOX security feature in your Samsung Galaxy device then you might want to check if the KNOX security feature is available in your device model or not.
You can check the KNOX security feature in your Galaxy device by following the given below steps:
Navigate to the following path Settings >> About Device >> Software Information >> Knox Version.
If you find the KNOX version then your Galaxy device supports KNOX security but if the Knox version option is not available in the software information then your smartphone doesn't support KNOX security.
You can also see the full list of Samsung devices protected by Knox to confirm if your device supports the KNOX security feature.
If you don't want to use the Samsung KNOX security then you can read our dedicated article on How to remove Samsung Knox manage security.
More Related Posts
---
FAQs
Is Knox safe enough?
Yes, Samsung KNOX security is highly secure and it is a combination of hardware and software base security. It is not an antivirus or application but starts at the chip level at the point of manufacturing the smartphone. It can protect your device in situations like theft, stolen, cyber-attacks and data leaks.
Can a Samsung phone with Knox be hacked?
Yes, Every digital device in the world can be hacked but it is very hard for hackers and attackers to break the Knox security in Samsung devices as it is highly secure and deeply integrated with the OS and hardware of the device.
Is Knox Unhackable?
Samsung claims that KNOX security is unhackable but still, there is news that claims it was hacked and attacked by hackers in 2017 and they were able to access the data from the Samsung smartphones with KNOX security enabled in it.
Is secured by Knox Safe?
Knox security in Samsung devices is designed to isolate and protect your private data from other operations running on your smartphone.
Samsung KNOX is safer than other Android devices without KNOX security.