Samsung Knox security has become very popular among the youth as everyone want to protect his data from theft. And Samsung claims that its Knox security is a high level of security and can't be hijacked.
Phone development has been reached to the next level in this decade and mobile phones have become very smart and also known as smartphones. Smartphones are becoming more and more smarter everyday.
Smartphones are not limited to calling functionality as so many features are continuously adding to smartphones. Some researchers say that your smartphone knows more things than you know about yourself.
Because human forget most of the things after a certain time period but the data stored in the smartphone and internet is never lost and remains forever until it is deleted or replaced by other data.
So in this digital world data is very important and we all want to secure it. And nothing is secure on the internet and everything is hackable.
And the smartphone companies are always working to secure data and developing new security features to safe their users data.
Also Read: Remove Samsung Knox manage account
Samsung has developed Knox Security for all of its smartphones and tablets.
Apple security is very reputed in the world but Android has very less respect in terms of security.
So to increase the security in Android devices some smartphone manufacturers launched their own hardware based security.
Here we have some examples of data security from different smartphone brands:
Google security is known as Titan.
Apple security is known as systems on chip (SoCs).
Samsung security is known as Knox security.
Also Read: Lock apps in Samsung with Secure Folder
What is Knox Security by Samsung
Samsung Knox was launched in March 2013 for Samsung phones. For more information on Knox security you can visit Samsung official Knox website.
Samsung claims that Knox security is one of the best smartphone security solution which provides a secure environment for apps in Galaxy devices.
Samsung Knox security is capable of protecting your personal privacy as well as your business from one device without the need for third party apps.
Samsung security is very good security and it is also a hardware based security. It also protect the kernel in the smartphone from hacking.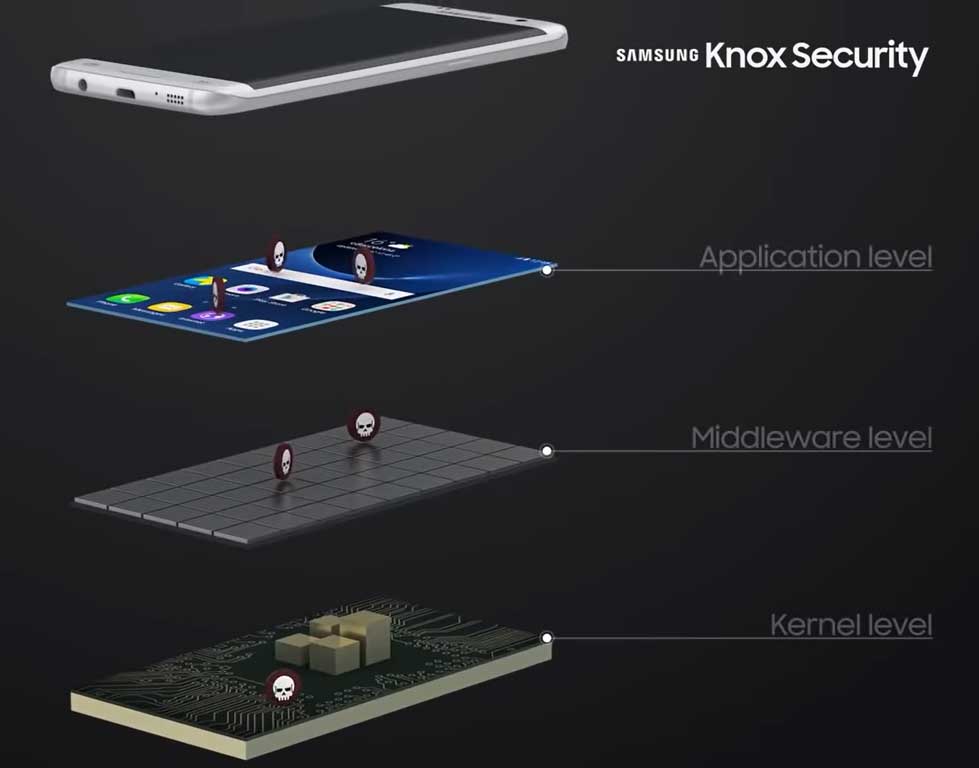 NSA approves for their organization to do their official work in Samsung phones using Samsung Knox security.
So many defense organizations across the world trust the Samsung Knox security and use it to protect their confidential data. And this is the reason you can trust on Samsung Knox security.
Also Read: How to fix Samsung secure folder missing
How to use Samsung Knox security
You can protect your personal as well as confidential business data in Secure folder. Secure Folder is the encrypted space in Samsung devices where anyone can keep private photos, video, files, apps and other data.
The encrypted space in secure folder is having the defense-grade security platform by Samsung Knox, which is capable of protecting important information from malicious attacks and unauthorized access.
So first of all you need to enable the secure folder in Galaxy mobile. You can follow the simple steps to enable Samsung Knox security to create Secure folder in Samsung mobile:
Go to System Settings.
Tap on Biometrics & Security.
Click on Secure folder.
Tap on Agree.
Now you are required to sign into Samsung Account.
Enter your Samsung Account details or create new account if you don't have any.
Provide Samsung account login details.
Tap Sign in, Continue or Agree.
Also enable Reset with Samsung Account option.
Select lock method among Pattern, PIN & Password, then tap on Next.
Provide lock method and click on Continue.
Secure folder shortcut will be added to Home screen and App drawer.
Also Read: Samsung factory reset code
You can now open Secure Folder and place your important apps and other data including photos, videos, documents and more in this folder.
Knox security protects many Galaxy apps including Samsung Pay, Find my phone, Secure Folder, back & reset and other system settings.
Samsung Pay (updated to Samsung Wallet) is protected by Knox security and it protect the card information by encrypting in a safe and separate vault.
Knox create a funnel where data is transferred from phone to internet and vice-versa in the encrypted form. So the online data is protected for some apps including Samsung pay, wallet and more with Knox.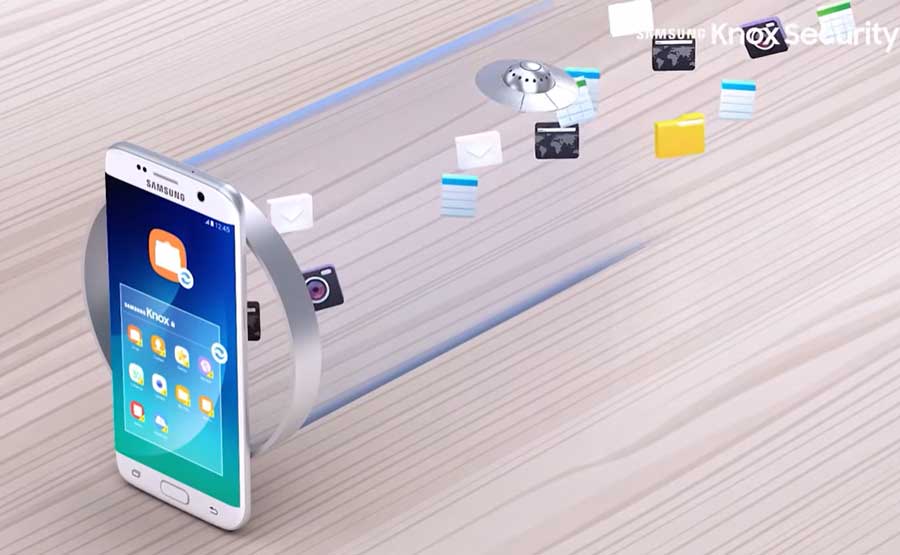 Knox security also help to find your galaxy phone if it is lost or you forget after keeping it somewhere.
Knox security protect the Find My Phone service in galaxy phones which can remotely locate your smartphone, backup phone data to Samsung cloud, block access to Samsung Pay, lock the screen and much more. And it can also delete everything from your smartphone if you think your phone is in wrong hands.
Samsung Knox security supported devices
You can find the list of Samsung devices which support Samsung Knox security in the official Samsung website link given below.
We have tried to provide the best and latest information about Samsung Knox security from the trusted sources. If you still have any question or feedback then let us know in the comment section below.
More Related Posts