Samsung smart switch app is the best solution to transfer data from old phone to new Samsung phone and it can also transfer data from PC to Android and vice versa.
When we need to change your smartphone then data transfer is the biggest issue every individual has to face. To overcome this problem Samsung has developed complete data transfer app for its users.
In this post, we are going to discuss about Samsung smart switch app for PC, MAC and Android.
Advantage of Samsung Smart Switch app
If you are upgrading your Android mobile to new Samsung mobile then this app can be very useful to you. As you can transfer all of your data from your old mobile to newer one in just a few clicks.
Data transfer from older Android mobile to new Samsung device with the help of Samsung smart switch app is the easiest, secure and best way.
This app can transfer all types of data including contacts, SMS, call logs, photos, videos, music and other files.
Smart switch can do a complete cloning of old phone data to newer one.
Its totally free app and available on google play store for all.
Very nice and easy to use User Interface.
All samsung mobile are compatible with this app.
Smart switch app is supported in almost all smartphone with Android version 9 and above.
Samsung smart switch app download
Smart Switch Android Apk
Smart Switch PC Software
Smart Switch MAC
Transfer data from old phone to New Phone
Download and install Samsung smart switch app in both phones from download link given above.
Open smart switch app in both the smartphones.
Click on WiFi icon on both of your mobiles.
Smart switch app searching another phone to connect through WiFi.
Both the smartphones are connected with WiFi.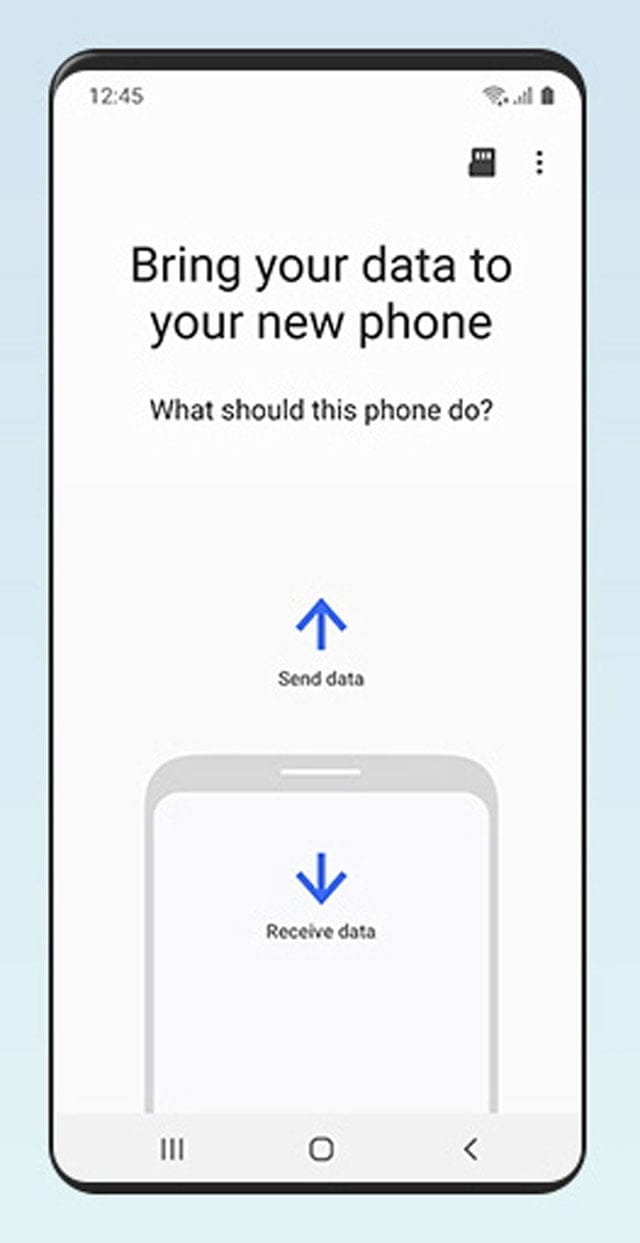 Click on Send data in old phone and Click on Receive data in New phone.
Choose what to send to new phone.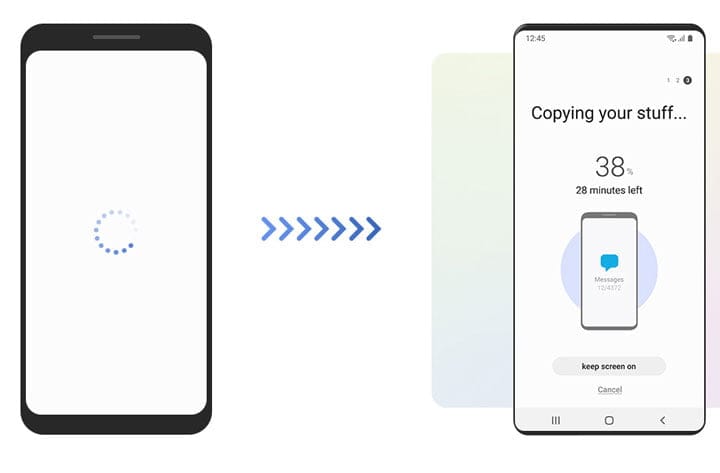 Keep both smartphones screen on until the copying process has finished.
You have all done. All of your data has been copied from old phone to new.
Transfer data from Android to PC with Smart switch
Download and install the PC version of Samsung smart switch app from download link given above in the post.
Connect your Android mobile with your PC using USB cable.
Select Transfer Files in your mobile.
Click on the Backup item tab to take complete backup of your mobile.
Once its done, Click on Ok to confirm the backup.
You can now restore this backup in your New samsung mobile.
Transfer data from PC to New Mobile
Make sure you have installed smart switch in your PC.
Open the smart switch app in your PC.
Connect your New Samsung mobile to your PC via USB cable.
Now Select a Different Backup and then select a Backup to Restore.
Click on the "OK" to allow permissions.
Finally, the app will notify the successfully restored message.
You have all done.
You can also backup all of your mobile data to the external MicroSD card and then insert this MicroSD card to new Samsung mobile and restore it.